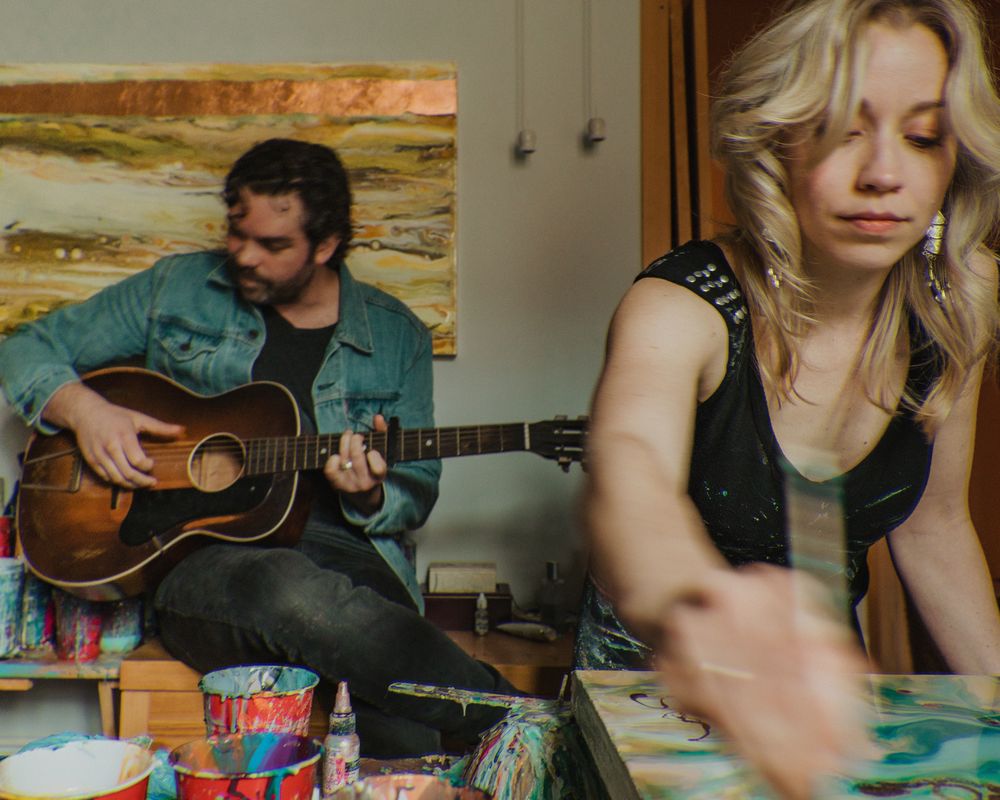 Live art and Music
We paint and sing for you
A unique performance for a party, house concert, outdoor event, special celebration or community gathering.
Mike will sing and play his original songs, while Kristen creates an abstract piece of art from scratch.
Investment: $1500 - $2500 depending on canvas size and logistics. This covers travel, materials, our time and you KEEP the painting!
We bring all supplies (paint, canvas, drop sheets, PA System, etc...).
24 x 24 inch canvas that YOU KEEP. It will be pre-wired and signed so it's ready to hang as soon as the paint dries. Cost can be adjusted if you prefer a larger size.
Painting takes between 1-2 hours to create and 3-5 days to completely dry.
You can choose colours or theme in advance.
Email us at mikeandkristencreative@gmail.com if you have any questions!
Here's a music video we shot for Mike's song "Empire" that shows Kristen creating the painting of the same name